Efficient and Affordable Phone System Solutions for your Business
Businesses today need technology solutions that help improve communications, while driving productivity across the enterprise. They also want a reliable, high quality phone system that simply works. And with your business in a constant state of change, you need a solution that's both easy to learn, and easy to use. Today, transforming your phone system is simple and cost effective, regardless of your business—whether you have five employees or fifty. Southpointe Telecom's platform adapts and adjusts to your needs, seamlessly working the way you need it to. That way, you can focus on your business, not your communications system. We are both a supplier of phone systems as well as an FCC Registered phone carrier. Call us today for a free quote to see how our VoIP phone service can replace your existing phone bill and save you money.

VoIP Phone service for
as low $30/month per line.
Call us for a free quote today!
Selecting an office phone system
Of all the decisions you are faced with, one of the most important is the office phone system. This is the 'front door' of your business. How the phones are handled when a customer calls can set the tone for an ongoing client relationship or it can come to an abrupt end. Surprisingly, this is the most 'overlooked' area of a business. Most owners and managers are listening from the inside and don't really hear what the customer hears when calling for the first time. Here are some of the decisions you will need to make for an efficient working system that gives the caller a 'comfortable feeling' that he/she is being treated with the most importance in your company.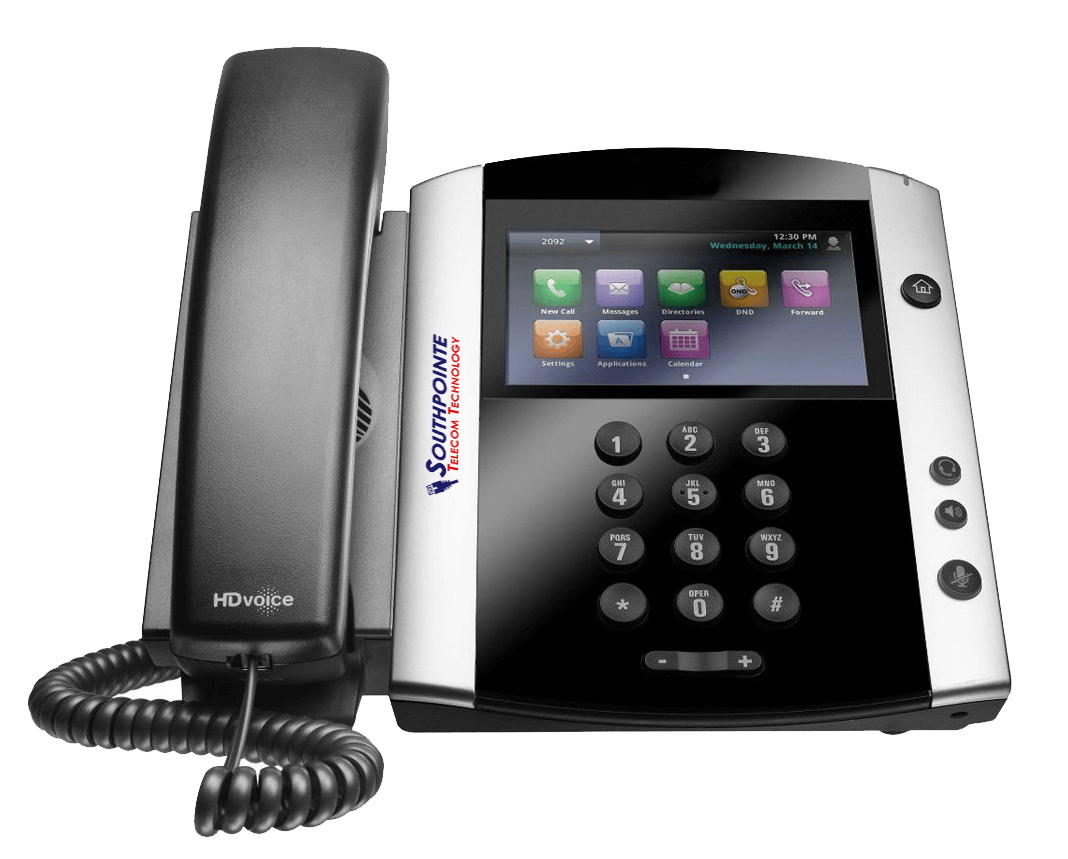 Auto attendant vs live answering
Most companies are now using 'automatic attendant' to answer the phones. (It's the typical 'press one for accounting' approach). Many elect to have a live person answer all calls, but is he or she to busy to handle calls when multiple callers ring in? I find the best solution is a hybrid approach. Use a live person to answer but during peak periods the auto attendant picks up to help after 4 rings. This is a good compromise. After hours, the auto attendant sends callers to voice mail boxes. One trick is to have a 'secret number' your staff can use to call into the office that will go directly to auto attendant and voice mail, thereby freeing up your operator for new callers.
Music on Hold
Another overlooked area is the dead silence callers hear while waiting for a call to be transferred. Music on hold assures the caller that he was not hung up on (and his cell phone did not disconnect). Another option is special 'Message on Hold'. This can be music with a customized company message, introduction for special sales, office hours, and new products can be conveyed while the caller is waiting. Script these messages to be informative and interesting.
What is Hosted PBX & VoIP?
Hosted PBX (Private Branch Exchange) is the modern version of the traditional telephone closet. The new hosted, or "cloud," model puts the brains of your phone closet into professionally maintained data centers, helping businesses like yours to transform their communications and improve productivity—without the need to purchase expensive, complex, depreciating phone system software and hardware. Your service providers manage and monitor your system 24x7, allowing you to focus on work. VoIP refers to phone services that are accessible through a high quality broadband connection. VoIP is typically more cost effective and scalable than traditional alternatives. With both Hosted PBX and VoIP, you and your team can work from the office, home, or on the road, or through your smartphone, all while utilizing your company's communications solution to help maintain and uplift your image and brand.